---
---
A Table-Top Wedding Sand Sculpture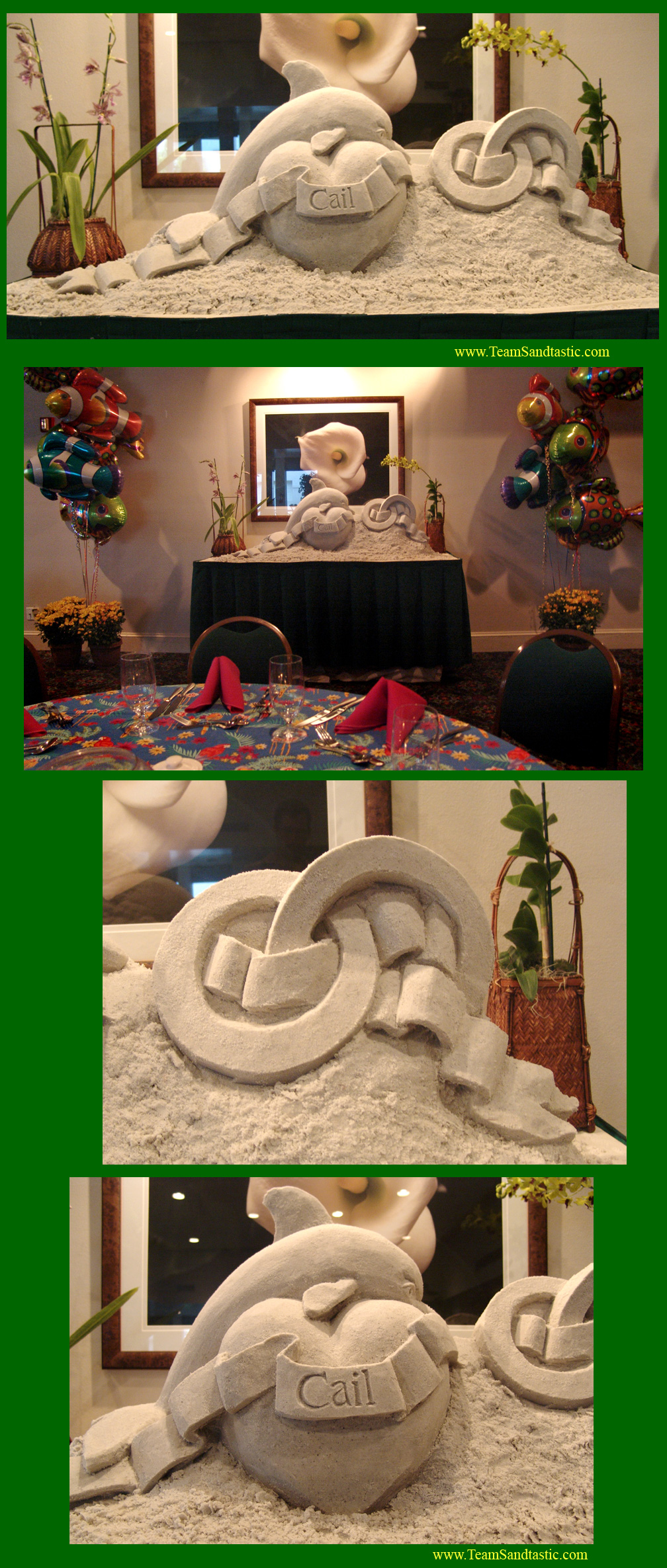 ---
---
A Beach Wedding on
Treasure Island, Florida

---
---
A Wedding/Proposal Sand Sculpture with Eiffel Tower
He always promised to propose in front of the Eiffel Tower..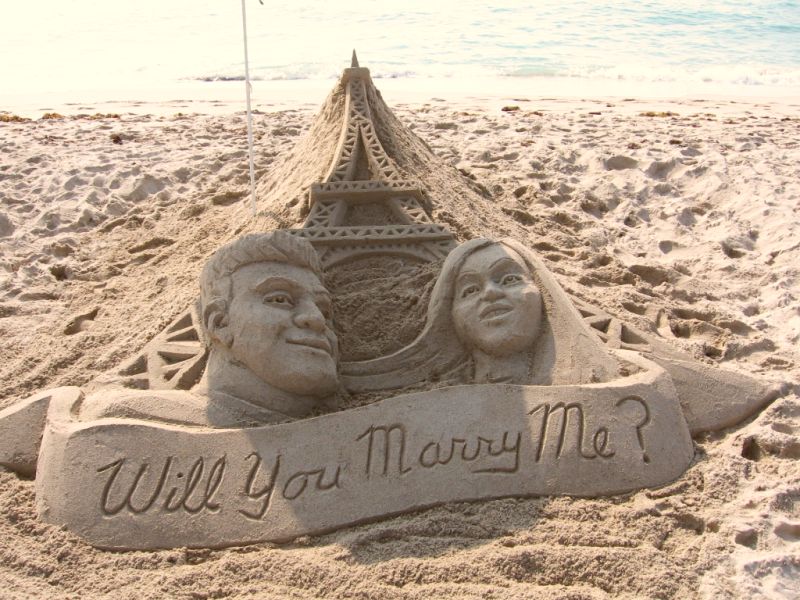 ---
---
A Wedding Sand Logo Sculpture
These kissing fish we're the image on invites and napkins, etc...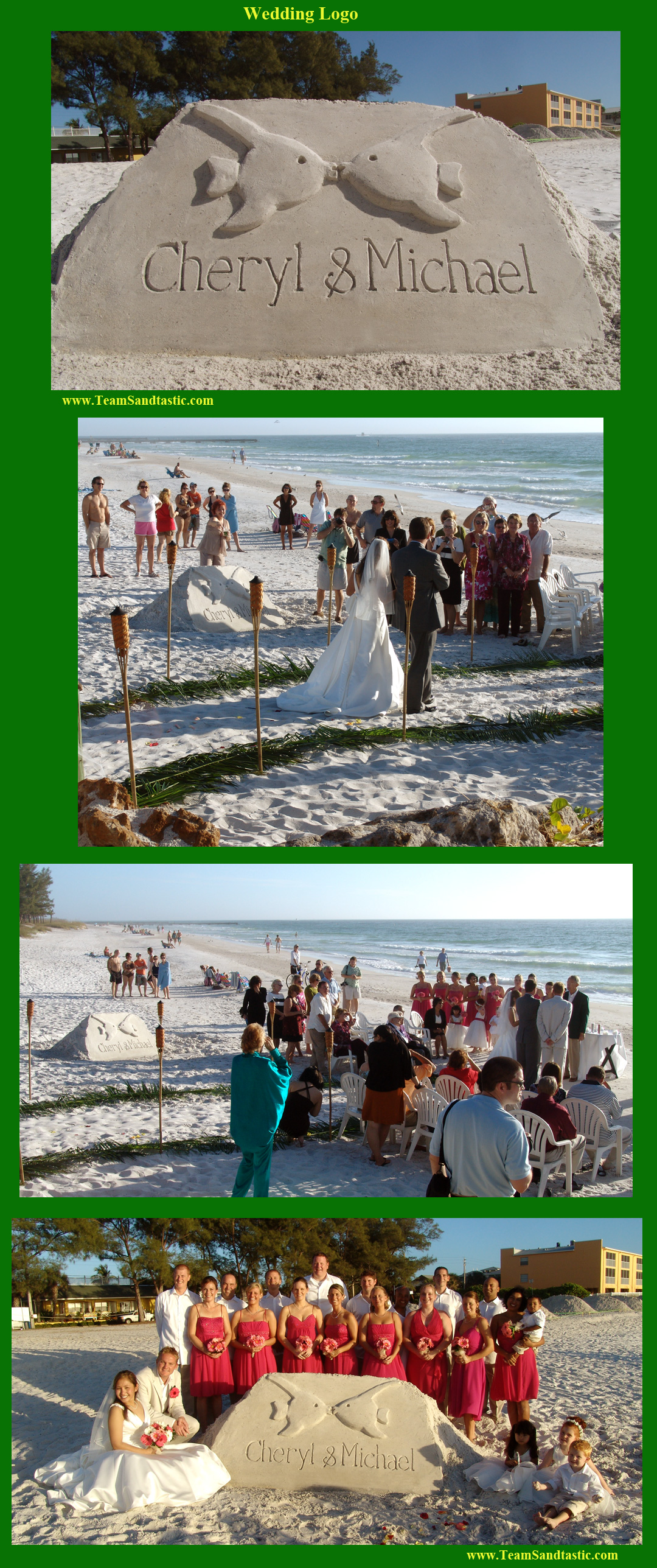 ---
---
A Proposal Sand Castle
Ft. Lauderdale, FL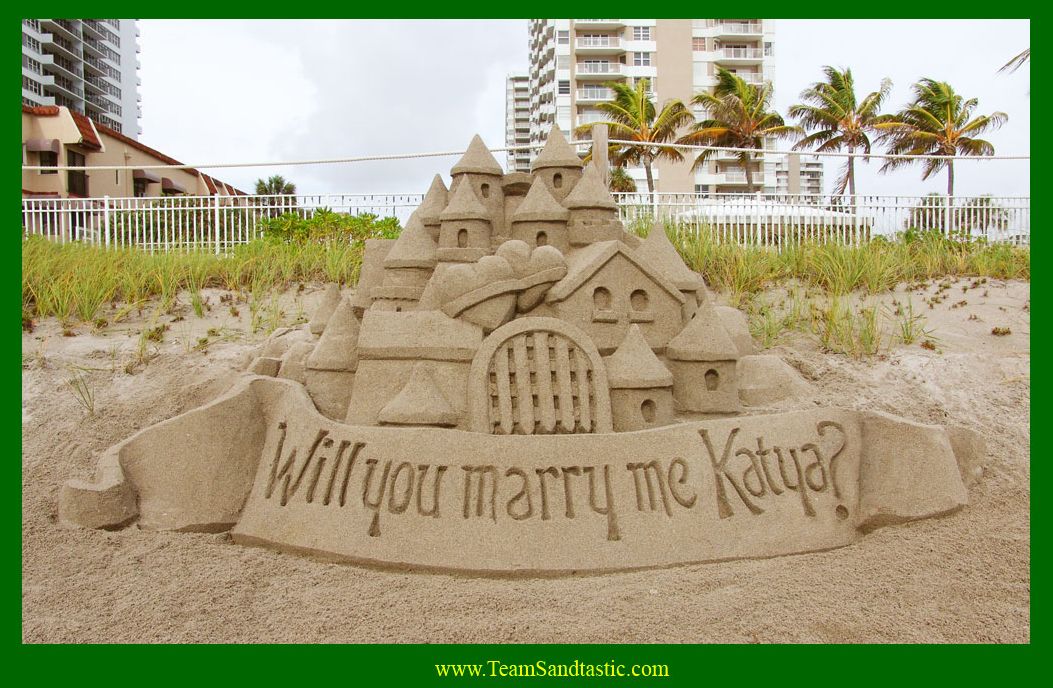 Click here or above photo for more Katya Proposal photos..
---
---
A Wedding Sand Castle
Icons can be made specific to the couple...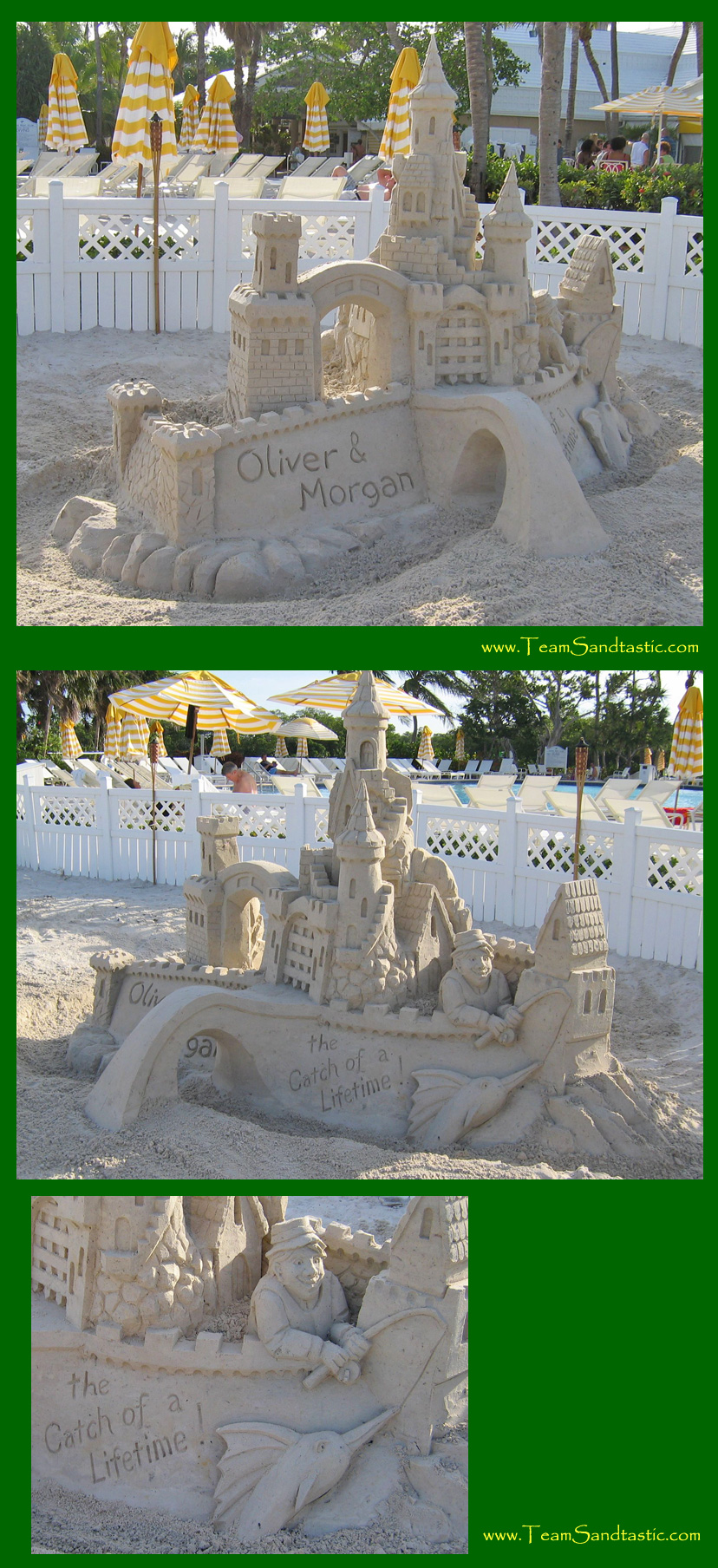 ---
---
A Wedding Reception Sand Sculpture
Shells were the theme of the whole affair...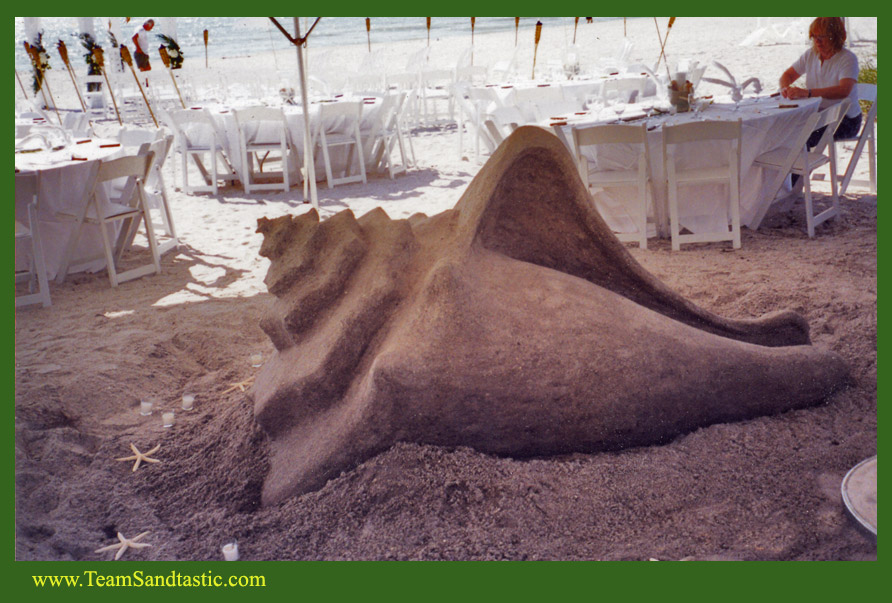 ---
---
A Proposal Sand Sculpture on Miami's South Beach
At the unique & artsy Sagamore Hotel...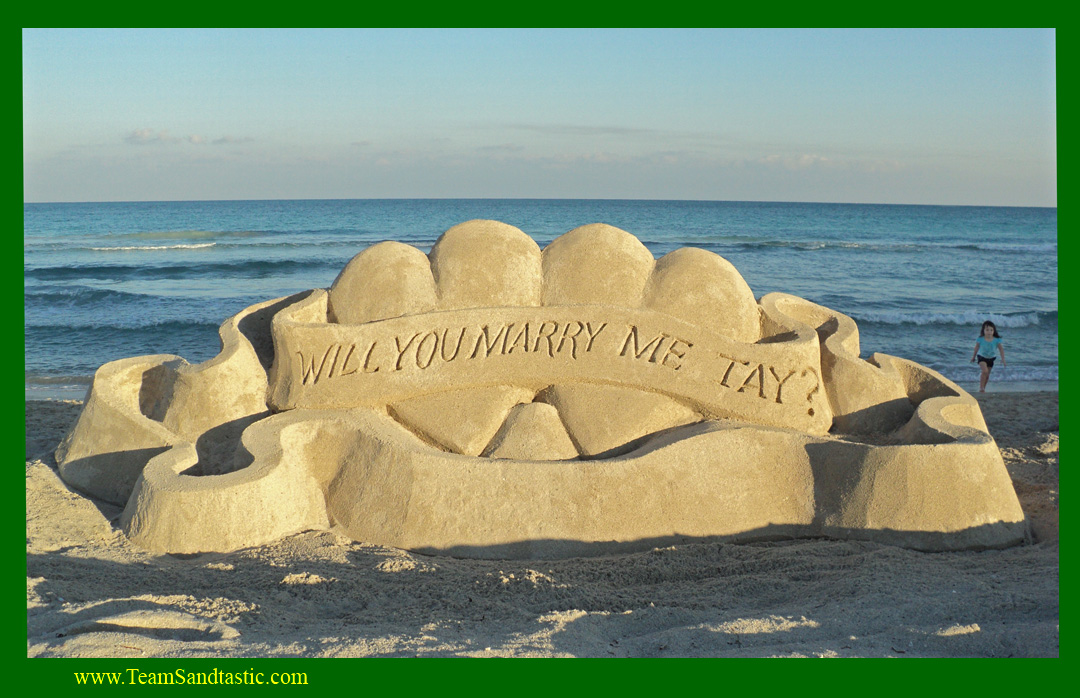 ---
---
A Beach Wedding Sand Sculpture
Walkway icons... a lighthouse as backdrop for the ceremony...

---
Write whatever you'd like on the streamer....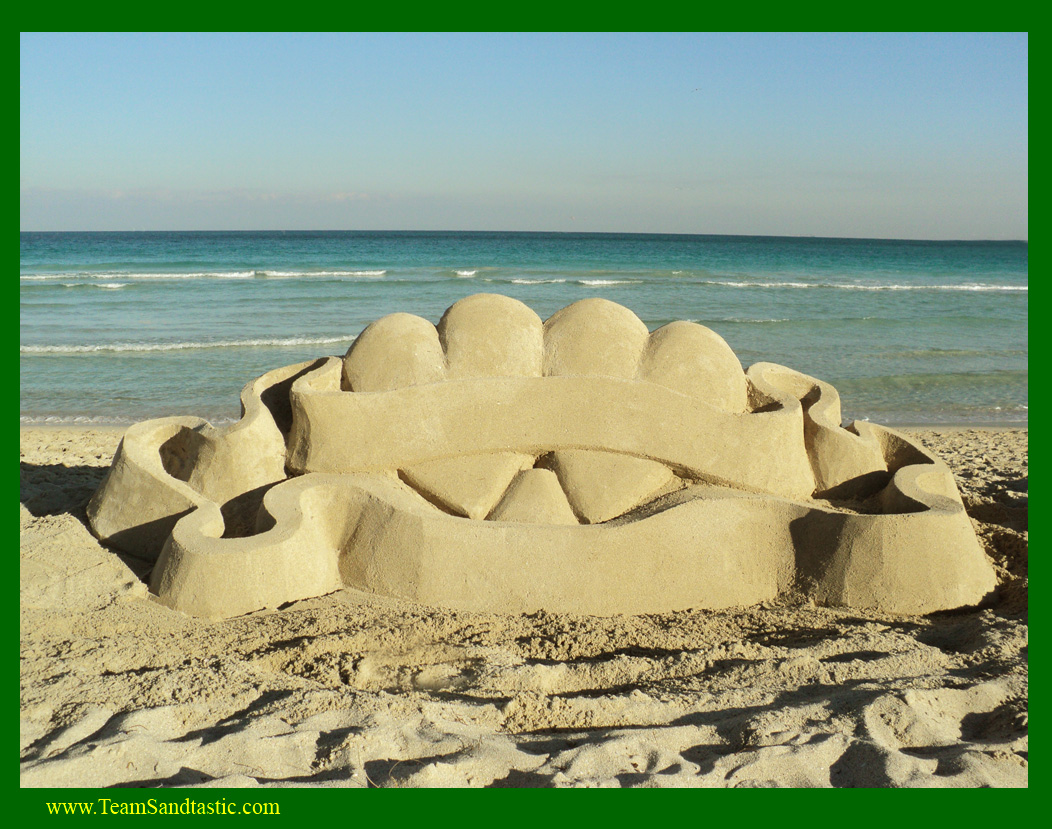 ---
---
Fill in the name______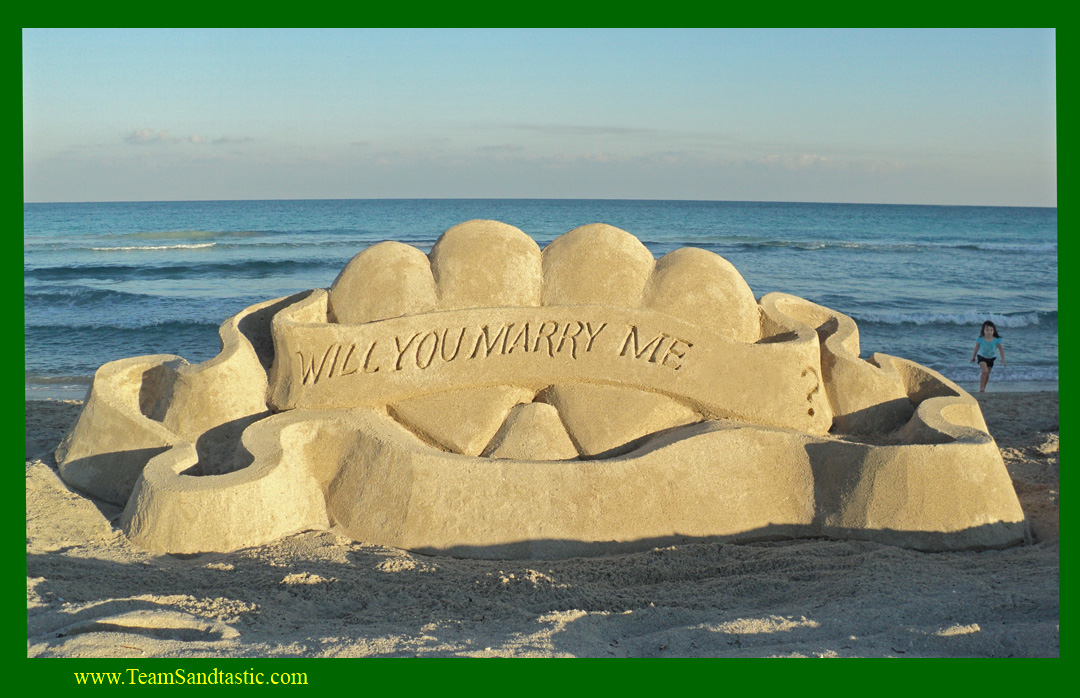 ---
A Wedding Sand Sculpture
It was on the beach in Key Biscayne.
The bride was from New York City and the groom was from Pueblo, Mexico.
We did a marriage of icons from their two cities.
NYC skyline, Brooklyn Bridge, Rockefeller Center sculpture, and the entrance arch to Washington Square Park represented New York.
Adobe houses, a ceremonial wedding hat, a traditional vase and symbols represented Pueblo.
Quite a popular photo op for the couple and all the guests throughout the evening.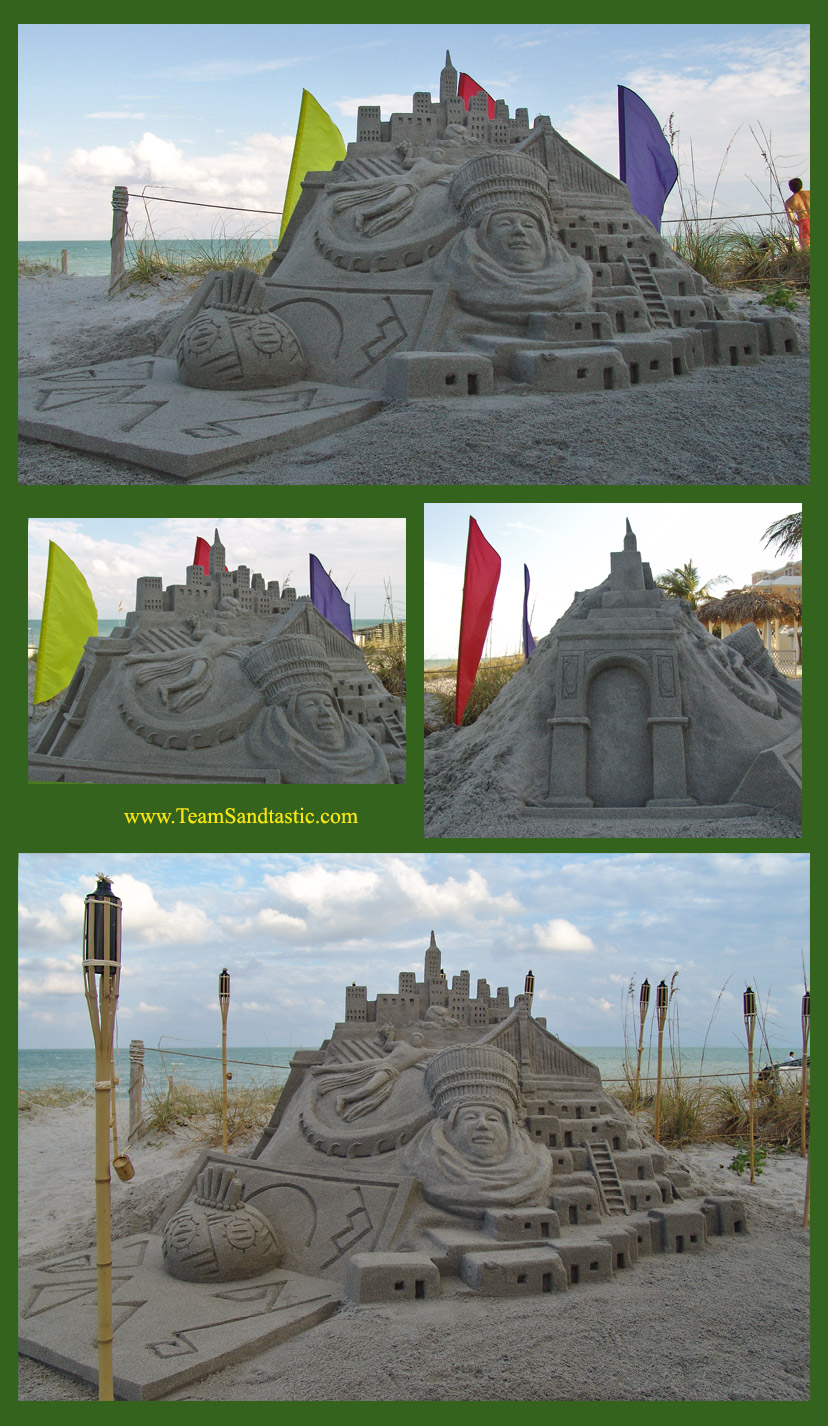 ---
Crafted for the Wedding Day tv show.
A wedding sand sculpture with a butterfly theme.
It was on the beach, under a tent, at the Trump International.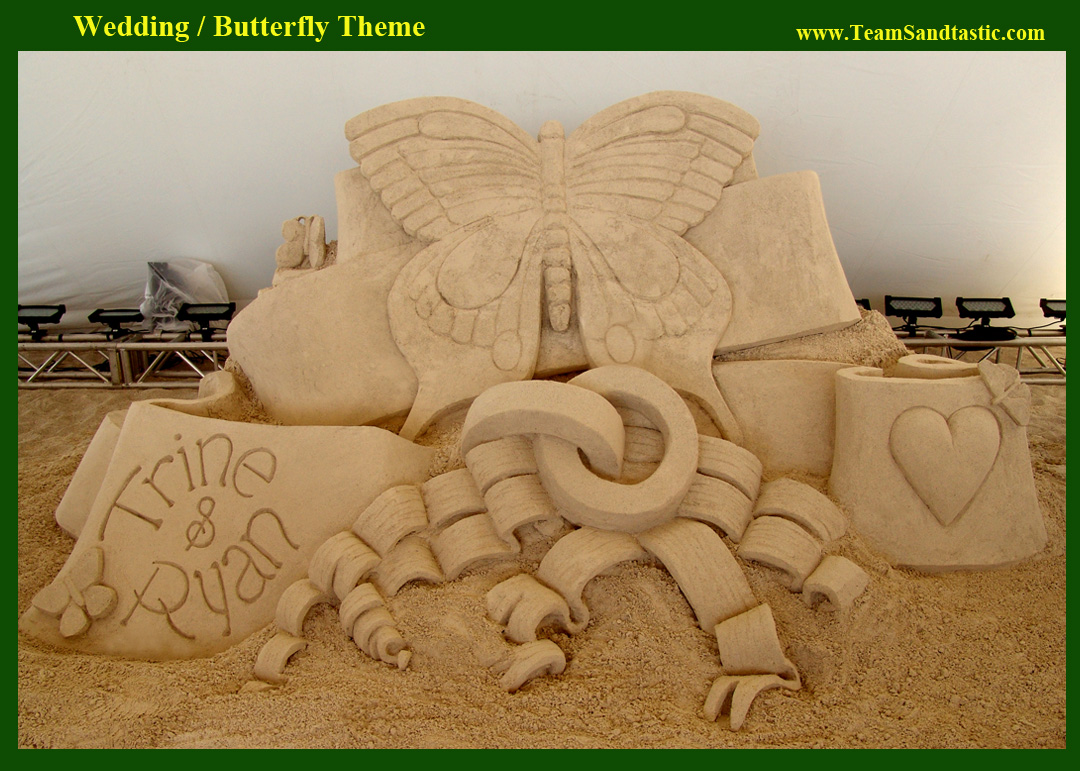 ---
---
---
---
---

Link to Team Sandtastic Homepage
---